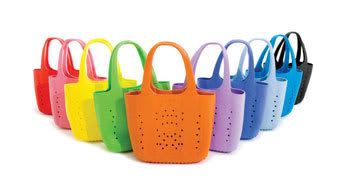 What would you call a bag that looked like these?
Well, if you're as extremely adorable and clever as my mom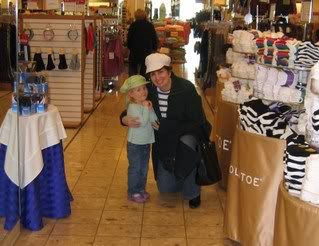 (shown here trying on hats with Pippa at the mall yesterday, where we saw these bags),
you might call it…
A CROC-A-BOOK!
Ha ha ha! Ah… she makes me laugh! A day out with my mom always does my heart good.
(Maybe that's because we have the same sense of humor? I have been known to say to the girls, as we're getting their crocs on to go out, "Come on, let's croc and roll!")